Sallan Sponsored Event
Earth Day Building Science Open House
Wednesday, Apr 22, 2015
You're invited to our fifth Technical Open House in a certified Net Zero capable Passive House residence.
RSVP to furtherinc1@gmail.com or at NY Passive House Meetup. For more info visit http://R-951.com.
Join Paul Castrucci, Architect along with Wendy Brawer (recent Snapshot author) and Ray Sage of Further Inc. and Aeon Solar for an insightful walk through three duplex apartments. With state of the art building envelope, 12 KW of solar, high efficiency systems and clean, comfortable design, R-951 demonstrates how a new ultra low energy use building doubles as a power plant, meeting certified Passive House standards and achieving Net Zero capability. This one of the very first buildings to meet this goal in NYC!
Date: Wednesday April 22, 5 to 8 pm
Location:
951 Pacific Street in Prospect Heights, Brooklyn (between Washington and Grand Avenue, closest subway: C at Clinton-Washington).
Co-sponsors: NY Passive House, Urban Green Council, the Sallan Foundation, GreenHome NYC and Green Map System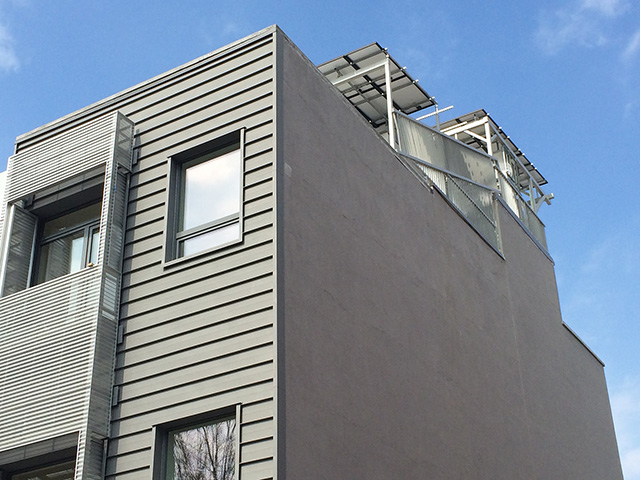 Image: Passive House R-951