Blog Comments
The New York Times
Taxi Of The Future — Not Even Taxi Of Today
In a city that claims to care about climate change, Sallan joins with New York Times readers to comment that new taxi standards don't do a thing to get ahead of business as usual for vehicle emissions.
---
Nancy Anderson's NYT Comment:
With City Hall's big carbon cutting climate action goals, what's the fuel efficiency standard for this new taxi, anything above the federal minimum? If not, why not?
According to an article by Emma G. Fitzsimmons for the New York Times, Nissan's NV200, the Taxi of Tomorrow, has arrived — equipped with cell-phone charging outlets. However, it stops far short of the zero emission Nissan all electric e-NV200 which would have been a better fit given NYC's ambitious greenhouse gas emissions reduction target — 80 percent of 2005 levels by 2050.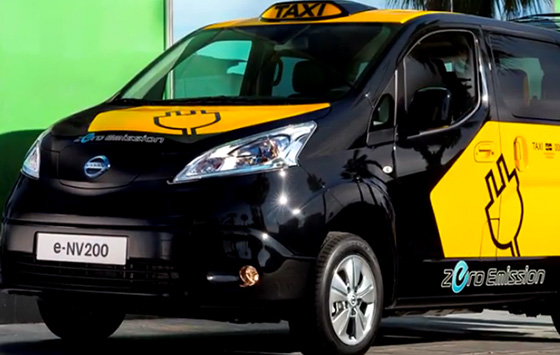 Screenshot:
e-NV200