Our Back Pages
Office of Sustainability
A Tip Of The Hat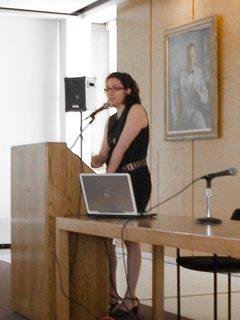 One of three trailblazers who "will be leading the way," said Nancy Anderson when introducing Nilda Mesa at a Sallan Foundation-sponsored event Greening Our Built Environment: Three Approaches to Cutting NYC's Carbon Footprint in June 2008 when Mesa was the Assistant V.P. of Environmental Stewardship at Columbia University.
Columbia being one of the leaders of the pack, plans to to cut their institutional carbon footprint 30 percent by the year 2017 — in other words virtually twice as fast as the commitment made for the rest of the City.
A tip of the hat to Mayor de Blasio for appointing Nilda Mesa as the Director of the new Office of Sustainability. She will spearhead the administration's environmental and sustainability initiatives.