Featured
The Climate Group
Climate Week NYºC 2014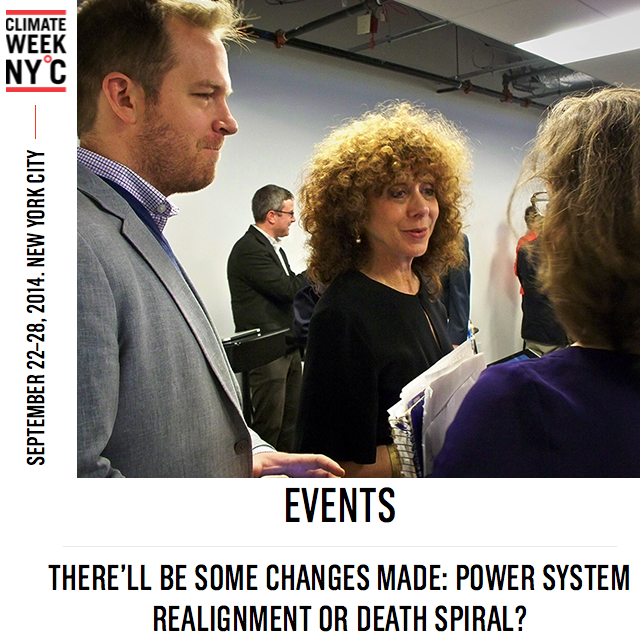 Sallan kicked off Climate Week NYºC official events program, partnering with NYC ACRE/Urban Future Lab, NYU Wagner, Climate Center/Columbia Law School, EDF and the NYLCV for There'll Be Some Changes Made: Power System Realignment or Death Spiral?
A standing-room-only crowd in Brooklyn incubator, Urban Future Lab's state-of-the-art packed exhibition space atop 15 Metrotech Center — looks like the focused momentum needed to tackle climate issues is picking up speed — the weeks ahead could be crucial.
Live Tweets from Some Changes Made
Tweets about "#CWNYC lang:en @dbiello, OR @Sallan_Found, OR @UrbanFutureLab since:2014-09-09 until:2014-09-10 include:retweets"