Friends of Sallan
The New York City Environmental Justice Alliance
Right To Know
Intro. 1102 — Amendment of Community Right-to-Know Law: Improvements in the Waterfront Revitalization Program only apply to new businesses — existing businesses are exempt.
Over 620,000 New Yorkers both live within a half-mile the City's Significant Maritime & Industrial Areas and are vulnerable to storm surge — of these, over 430,000 are New Yorkers of color.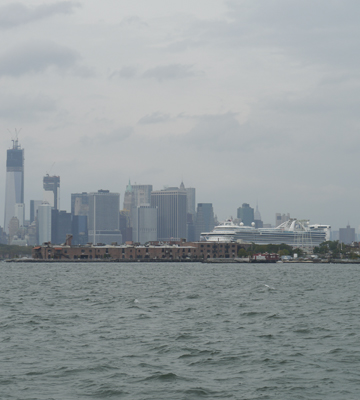 At the invitation of the City Council, NYC-EJA advised Council staffers on proposed amendments to the Community Right-to-Know law (which requires facilities that handle hazardous substances to annually report what chemicals are used/stored, in what quantities and how their emergency planning protects response personnel and the public in the case of fire, spills or accidental chemical release during emergencies). Passed by the Council on December 19th, the amended Right-to-Know law now includes coastal storm surge and hurricane evacuation zones as part of the geography established to: a) require that facilities report the presence of hazardous substances; and b) develop a "risk management plan" to prevent the release of hazardous substances during potential flooding and other extreme weather events, including storm surge, earthquake, power outages and high winds.