The New York Times Dot Earth Blog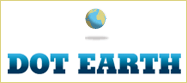 Dog days of August posting, A Closer Look At Extreme Drought in a Warming Climate by Andy Revkin pores over the historic record of drought patterns.
The conversation is heating up over at the NYT. Readers Picks, @Sallan_Found, and directs attention to other global climate change signals.