Blog Comments
New York Times Dot Earth Blog
Message In The Middle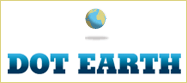 Sallan joins the discussion on Andy Revkin's Dot Earth blog about words and actions on global warming.
Read Nancy's comment #52
— for Nordhaus & Shellenberger, carbon caps and efficiency standards reek of negative thinking. Their message is just-accentuate-the positive. But their polemic is no substitute for a winning climate strategy strategy.
For her book review see Possible But Not Probable.